EACH OMONILE LAWYER VERIFICATION CHECKS FOR:
Valid Documents
True Ownership
Survey Coordinates Confirmation
Red Flags and Encumberances
Forged Documents
Trespass
Stolen Land
Possible Litigation
Government Barred Lands
Incomplete Titles
Incomplete Transaction
Omonile Fees paid/ Owed
History of Previous Owner(s)
Land Taxes Owed
Hidden Buyers Fees
All types of Current Land Scams
We can spot a fake or an original land document at first sighting.
We guarantee 100% fraud free land transactions.
About Land Verification
A Very Warm Welcome to Omonile Lawyer Services
Our Principle  is very simple: We are not going to  pamper the situation or Sugar coat it!!! You are visiting this page because you are scared of throwing your hard earned money into the Hands of Land Scammers or Real Estate Swindlers (Simple).
Most Nigerian Land Sellers especially in Lagos State are too fraudulent when it comes to landed transactions and we don't trust anybody with our money. More often than not, we have either heard or  encountered Land sellers who pretend and portray to be one thing or the other and end up leaving a bitter and painful taste in our mouths for trusting them  after the transaction goes bad and our hard earned Money has disappeared. These Land sellers lie, deceive, cheat, connive and trick their way into our minds to trust them until we part  with our money to them to either purchase stolen lands or non existent lands.
Omonile Lawyer is determined to expose the  schemes and strategies used by land scammers also known as "OMO-ONILES" in local parlance to defraud innocent Nigerians. Our blend of legal and investigative expertise combines to bring satisfaction to our clients every time and guarantee  peace of mind when buying property in Nigeria.

Omonile Lawyer is not owned or affiliated with any estate agency, property vendor, real estate developer or land speculator (Omo-onile) – we work exclusively for clients looking to  purchase Property or Land. We owe our allegiance and total loyalty to clients by providing straightforward no nonsense search reports and objective legal advice
Omonile Lawyer Property Service was created to provide specialist property investigation, land verification and purchase management services for busy individuals and companies in Nigeria.
Our Team
Our organization is composed of lawyers, estate managers and ex-servicemen who are highly experienced at property investigation and verification
Experience
Our in-depth knowledge of Nigerian real estate law, the latest land scams and thorough background check procedures enable us to give realistic and practical advice to our clients. Bottomline is that we know how you feel because we have been personally scammed by these crooks so we are going all out to expose them because we loathe them, despise them and get a ting of satisfaction anytime we discover a Land Speculator has being found out and exposed. We have been doing this for so many years and have saved so many Nigerians Home and Abroad from losing Millions and Millions of Naira.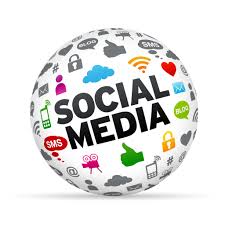 We are an established authority in the mainstream Nigerian social media – we offer free property advice  to guide  thousands of individuals all over the world lest they fall victim to predator land scam artists and other expensive real estate misadventures that are prevalent in this part of the world
PLEASE TAKE NOTE OF THE FOLLOWING:
Omonile Lawyer  seriously discourages buying lands via the internet or through pictures without actually visiting the land. We WILL NOT conduct a search until either the client or a trusted representative has viewed the property being considered.