EACH OMONILE LAWYER VERIFICATION CHECKS FOR:
Valid Documents
True Ownership
Survey Coordinates Confirmation
Red Flags and Encumberances
Forged Documents
Trespass
Stolen Land
Possible Litigation
Government Barred Lands
Incomplete Titles
Incomplete Transaction
Omonile Fees paid/ Owed
History of Previous Owner(s)
Land Taxes Owed
Hidden Buyers Fees
All types of Current Land Scams
We can spot a fake or an original land document at first sighting.
We guarantee 100% fraud free land transactions.
Why do a property search?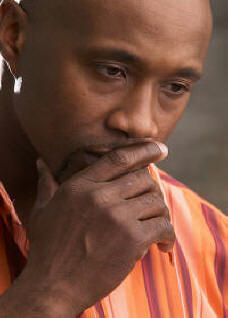 ANSWER:
You dont want to Get Scammed by Omoniles! Its that Straightforward and Easy to Answer. We all know someone that knows someone that has been scammed or sold a Stolen Land or a Land with defective titles or documents. Do you really want to be the next Victim and for people to use you as a case study just because you chose not to Verify that Land thoroughly?
WHAT YOU CAN EXPECT FROM THE OMONILE LAWYER

SPEEDY RESPONSE
We provide prompt and cost effective support services, responding rapidly to calls and following up doggedly to complete land transactions as quickly as possible.
CURRENT INFORMATION
We keep our clients abreast with the latest developments in the Nigerian Real Estate Market-Providing insights on new laws and regulations being established by the government to monitor Sellers, Buyers, Land lords, Speculators, (Omoniles), Agents, developers and tenants.
ENTHUSIASM AND PROFESSIONALISM
Throughout the land purchase process, we will put ourselves in your shoes and act exclusively in your best interest.
SPECIALIST KNOWLEDGE
We have wide-ranging experience in real estate law and practice in Nigeria. We are conversant with the  schemes and ploys used by fraudulent sellers, developers  and agents to steal hard earned money of innocent Nigerians. This knowledge, with our blend of legal expertise and a straightforward approach, combines to bring satisfaction to our clients every time while securing their investment in land assets.
PASSION FOR INVESTIGATION
Our people are friendly and helpful because we enjoy our investigative work. We are passionate about background checks and leave no stone unturned in gaining a comprehensive  understanding of all issues pertaining to the property in view.
PEACE OF MIND
We guarantee 100% fraud free land transactions
Clients who have used our service say we make their life easier giving them confidence that they are buying the right property, at the right price, with genuine documents – without the hassle and worry usually associated with buying land in Nigeria
THE RIGHT SIZE
We are large enough to handle any property transaction that may arise , but small enough to provide personalized services to every client
ADAPTING TO YOUR NEEDS
We know how difficult it is to juggle a busy career in Nigeria or even living overseas -  with following up on land sellers, speculators, surveyors and agents – coupled with the need to verify what they say and offer before dropping your money. We simplify all that for you by becoming your  trustworthy sole point of contact  during the conveyancing process and by providing after sales support services
PLEASE TAKE NOTE OF THE FOLLOWING:
Omonile Lawyer  seriously discourages buying lands via the internet or through pictures without actually visiting the land. We WILL NOT conduct a search until either the client or a trusted representative has viewed the property being considered.