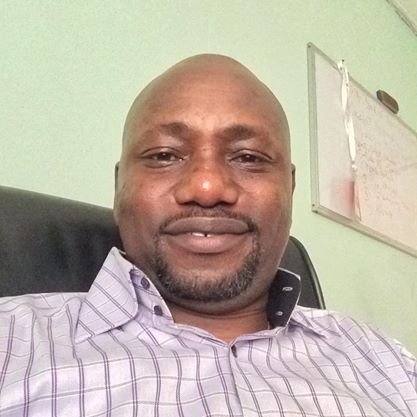 Omonile Lawyer simply loves Bimbo Adeola ( aka Super Striker) the best Nigerian Sport Broadcaster on Radio today. Quiet, humble and one of the nicest guys on the planet. When Super Striker wanted to purchase a Property at Omole Phase 2, he called on Omonile Lawyer to carry out a Search on the Documents and the Owners. Honestly this was one of the most protracted Land Verification excercise we have ever encountered because of the lack of cooperation of the Sellers and issues that had to do with ownership of the Certificate of Occupancy. Omonile Lawyer stood it's ground and advised Bimbo Adeola not to purchase the property until the Sellers followed due process and  ready to submit to our demands. After much jaw jaw and war war, the Sellers finally caved into our demands to become transparent and we finally endorsed the property to buy. We Commend Bimbo Adeola for his patience through out and professionalism and we couldn't have wished for a better Client to add to our roster of Successful Transactions over the Years. We are presently processing the Governor's Consent for this great man and you can catch Bimbo Adeola daily on Various Radio Stations blaring out the best of Today's sporting news. You can follow Bimbo Adeola on https://www.facebook.com/bimbo.adeola.5 to get more info about this sporting Legend.
The following two tabs change content below.
Barrister Matthew Ottah helps Nigerians avoid being scammed in real estate deals. He once lost a large sum of money to land fraudsters 'Omoniles' when he was still naive about land matters. Now, he's out on a personal vengeful mission to expose Land scam artists in the Nigerian real estate sector and protect your hard earned money.
Latest posts by Matthew Ottah (see all)