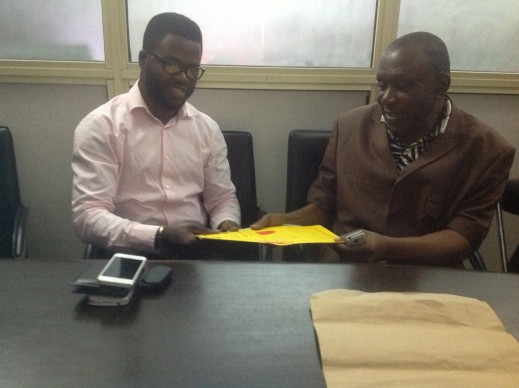 Omonile Lawyer advised Majol Autos when it wanted to purchase a Plot of Land at Lekki Scheme 2. The property belonged to a Retired Airforce Officer. A lot of people where interested in Purchasing that plot because it was strategically located in a prime location. Omonile Lawyer conducted a Swift search on the Property both physically, thoroughly crossed checked the Certificate of Occupancy, Confirmed Phyiscal Ownership of the property and Negotiated a favourable price on Behalf of Majol Autos to make the Transaction a Success.
We are delighted to have helped Majol Autos acquire the Property and look forward to More Business with one of Nigeria's most efficient online auto companies. You can get intouch with Majol Autos to get the dream car you desire on www.majolautos.com
Barrister Matthew Ottah helps Nigerians avoid being scammed in real estate deals. He once lost a large sum of money to land fraudsters 'Omoniles' when he was still naive about land matters. Now, he's out on a personal vengeful mission to expose Land scam artists in the Nigerian real estate sector and protect your hard earned money.
Latest posts by Matthew Ottah (see all)