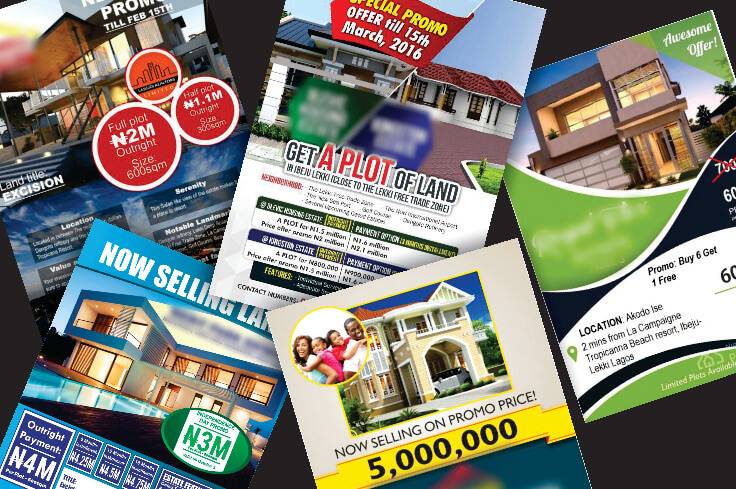 Discussing the real estate developer's scam without properly defining a real estate company is like putting the cart before the horse. These are companies set up for the purpose of carrying out business in the real estate market. These companies use their corporate clout to attract investors to key into whatever they are selling.
Many real estate investors live with the impression that it is safer to transact business in the real estate sector with an entity that has a known face, that can be held accountable should the need arise and most importantly trustworthy hence the need to always do business with a real estate company. Speaking to some of these investors, they tell you they will never do business with any customary landowner as there is a high level of certainty that they will be defrauded. In the real sense, the escalating rate of land grabbing and land theft by these customary landowners makes their fear quite understandable.
In my experience in the real estate sector, I have come to realize that some of these real estate companies are even more fraudulent than the fearsome customary landowners called Omo-oniles. I am certain you are starting to wonder how true this statement is, in this article, I will looking at some of the antics these dubious real estate companies employ to defraud ignorant and innocent investors. Some of them are;
Selling lands that have not been fully paid for. These companies enter into an arrangement with customary landowners to purchase plots of land from them for onward sale to investors or subscribers, they make a deposit for a quarter of the land allocated to them by the landowners with the promise to pay up the balance sum in several instalments. The idea is as they sell to investors like you and I they pay the landowners which is actually not a bad business model, however, some of these companies never get to fulfil these financial obligations to these customary landowners. Eventually, the landowners run out of patience and are forced to go to the site to begin to disturb innocent subscribers, they even go as far as removing whatever signpost the company must have erected on the site. At the end they start to sing the song of the relocation of a certain number of subscribers to another site, some even tell you they are in the process of resolving the issue with the landowners that you should exercise patience. This and many more stories will continue to be the case until you get exhausted then you ask yourself why run from landowners to companies when you still find yourself in a bad situation.
Paper allocation. Several of these companies only do allocation on paper. After one must have purchased a piece of land from the company, you find out that to allocate you physically becomes a big issue. The story becomes "we'd start allocating physically in six months because we are waiting for the estate to be fully subscribed", six months become one year or more and you are yet to even see physically the land they claimed to have sold to you. We have a case of a person that purchased a piece of land from a popular real estate company sometime in 2012 and as at 2017 he is yet to be physically allocated, on contacting the company we were told about some unforeseen issues that happened on the site hence the need to relocate our client and several other subscribers to a new estate.
Selling lands with a bad title. Real estate companies are into the business of mesmerizing prospective buyer with sugar-coated words, they assure you that the land they are selling is genuine and there shall be no government interference of any sort in the future. They give you so much confidence by showing you government title documents like Certificates of Occupancy, Gazettes, Excision survey plan just to give you that high level of assurance. However, if you disregard the need to involve a land verification expert, you might end up falling for this scam as most times those title documents portrayed do not cover the land they are selling. Also, some of them will give you coordinates of the land and ask you to proceed to the Surveyor General's office to confirm the status, when you do you'd be told the land is genuine. On further investigation, by conducting a site survey search you find out that the coordinates that were given to you were actually wrong and the land has a bad title.
These and many more are the antics used by real estate developers to defraud investors. The question that comes to mind is why to patronize these companies if the purpose for the patronage cannot be actualized. My answer is they can still be patronized but engage the services of a land verification expert.
Having considered the aforementioned antics from a property law expert's point of view, I do believe it is preferable to purchase a piece of land from the customary landowners however you Must engage the services of a land verification expert.
Don't be a victim of either an Omonile Land scam or fraudulent real estate developer. Get in touch with Omonile Lawyer and we promise to help prevent you from losing your hard earned millions to crooks.