In fact I can't count how many people have fallen for this type of Land Scam in Lagos. The general rule is that if there is a dispute on a land, the best way to solve a problem is by going to court. The court now gives a judgment on the land and depending on the dispute at hand, the case might go to the Court of Appeal and Supreme Court and it might take years before judgement is given in their favor.
Now Swindling Omoniles have also devised a method of duping unsuspecting buyers of land by brandishing Court judgments in their favour to show that they own title to land and with that judgment they can sell the land without any fear or favour.
Purchasers glance through the judgment and they see the heading 'IN THE HIGH COURT OF LAGOS STATE LAGOS DIVISION' etc and see court stamps and signature of a judge plus the date of the judgment and conclude instantly that the land is a good land and they buy it based on that judgment they have seen.
A few months later they see another court process circulating around that the land is under dispute at the Appeal court and Mr X Y Z is the true owner of the land based on the Appeal court decision. The Buyer runs mad, begins to run here and there to clarify what this new judgment means .
While the Omoniles of the land would have either disappeared into thin air or start speaking gibberish to convince you that they will take the case to court or settle out of court but your money is gone and you're wondering what the hell has just happened.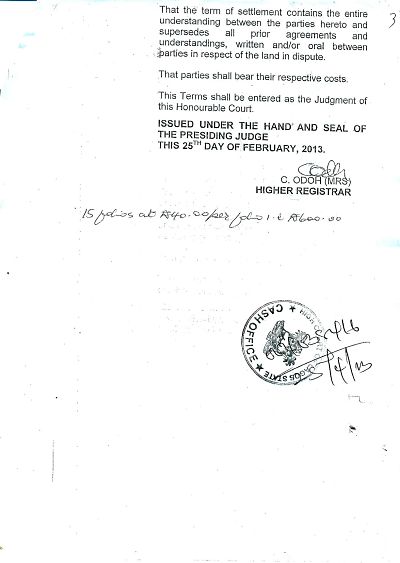 Well these are the games these Land Swindlers have been planning for you
1. They realize that there is a land dispute going on and they rush to court to get a Court injunction or Order or an Order of court concerning that land.( 'A COURT ORDER IS NOT A JUDGMENT OOOO' !) 
They are 2 different things. The Order is to prevent a Specific issue from occurring for the meantime until the whole case has been settled or it could be an Order for something to be carried out based on the court's request concerning a particular issue or matter at the point in time before the full case has been determined. Court Orders could come in various forms.
2. The Omonile see the Court Orders and begins to brandish it as a Court Judgement and an unsuspecting purchaser views the Court order with a Untrained legal eye and is satisfied.
3. In most situations the Court Orders are newly obtained so the Omoniles always refer to the date to show that they own possession and the court has given them 'JUDGMENT' Meanwhile the real case is still pending in court!
4. The buyer is happy that the court has even stepped in to protect them, so he can buy the land free from all Omonile Wahala until he gets a Court summon that he has been joined as a party to the Court case or Suit as a trespasser and the Omooniles are no-where to be found.
5. Another format is to truly obtain a HIGH COURT JUDGEMENT and start brandishing it around that they have won the case concerning that land. In fact they are so confident with that high court case judgment that they dare anyone to challenge its validity.
6. What they do not tell you is that, that case in now at the Court of Appeal and the judgment could sway between those parties in dispute.
7. These Omoniles are so smart because they get expert advise from some lawyers that their case might not hold water and their high court judgment might be thrown out on Appeal. On hearing that, they become aggressive in their marketing strategies to make sure they sell all their lands quickly based on that High Court Judgment and when wahala comes they are no where to be found and your left to deal with the true owner.
8. The worst case scenario is actually forging a Supreme Court Judgment and brandishing it around as an authentic judgment and when the Buyer sees Supreme Court, they already feel comfortable but it is a forged Judgement from A-Z.
What is common in all these stories is that the Buyer failed to do one thing. Investigate it. For Christ sakes, an Omonile or Agent gives you a court document as proof of ownership of land and you refuse to give a lawyer to go an confirm its authenticity?
I don't pretend to be an Architect or Surveyor just because am conversant with Land issues? A professional is a professional. Contact them to investigate deeper concerning this Court Orders or Judgment so that they can advise you properly. Buyers don't want to spend money for search but they are always ready to pay millions for a land when the basic N50,000 can save you millions.
TRUE STORY
I Have a plethora of stories like this that I have encountered over the years but this one I want to tell you takes the Cherry.
A Fellow Omonile lawyer Reader Alhaji Rasheed with whom I have become very very close friends with told me about a land he intended to buy at Maryland Ikeja Lagos. Because Alhaji knows the way I operate, he didn't waste time to drill the Sellers about the Documents they claimed to have and they were more concerned about selling their land at Maryland for N10Million per plot.
They told him they have a Court Judgment that has granted them the land with a survey and the main person he should deal with was the family secretary of the Onigbongbo family.
When Alhaji told me about it I was skeptical and wanted to know more. The secretary of the family came to drop the judgment at my office and I studied it carefully and noticed the following defects:
1. It was a (1967) judgment that gave the land to the Onigbongbo family as original settlers.

2. The judgment had no survey plan to map out the area that belonged to the Onigbongbo family, so how do you know which area it falls under?

3. There was no court stamp on it of the judge or judges that gave the judgment

4. It wasn't registered as a certified true copy from the courts records

5. In 2012, some people are now claiming to be descendants of the Onigbongbo family based on a Supreme Court judgment obtained in 1967? (Where is the proof of that lineage or descendants?)

6. Are they telling me that since 1967, there has being no court case on that land and everybody that bought land from there, derived title from the 1967 supreme court judgment without them obtaining a simple C/O?

7. I asked for the survey plan of that area and they brought me a new Survey plan dated September 2012 covering that Supreme Court judgment.
Now for a neutral buyer, these documents look new but the above questions raise a lot of dusts that cannot be answered and I trust Alhaji Rasheed. As soon as I gave him my search report, he begin to fire them and backed out of the deal. If Alhaji Rasheed had behaved like some people I know and claim to be experts on landed documents without seeking professional advice, that's how N10Million would have just sunk into the drain without any head or tail.
QUICK TIP TO AVOID THIS SCENARIO: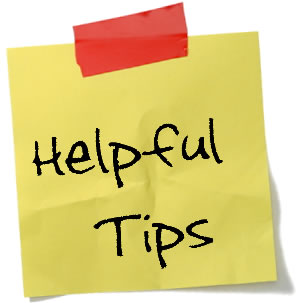 Any time you see the owner of a land produce a court judgment as his title, spend that money to do a conclusive search unless you would just lose your money and buy an on going law suit. Don't do Ijebu or Mr. Stingy! Please spend that money to contact a property lawyer to do a proper search and save you millions of Naira in debt
AS FOR THAT 1952 JUDGEMENT, why should someone be parading a 1952 court judgment document as a legal document to claim ownership in 2013? Don't people think???