There are so many lovely properties out there for sale from N10 Million upwards to accommodate every wallet size but just like Omo-onile lands, I am beginning to see a proliferation of fraudulent property developers building dubious houses for sale. This issue has caused so many tears to many first time home buyers who did not conduct a proper property verification before they bought those duplicitous houses.
Personally, I prefer people buying built-up properties (if they can afford it) instead of looking for land properties to buy. The concerns associated with buying a piece of land in Lagos today are too stressful and problematic. Its either you are worried about one low-life scammer plotting on how to dupe you by offering you a dubious land for sale or the endless Omo-onile wahalas associated with buying a family-owned land. If you have the money, please don't waste your time looking for land to buy. Save yourself the hassle and purchase a property. You can renovate it to your standard without all the nonsense associated with buying land and frustrating building issues. Just buy the house and pack in.
Be that may, many buyers assume since it's not an Omo-onile owned land they intend to buy, then everything the property developer or agent tells them about the property is 100% true.
The risk here is heavier because you are losing a very huge sum of money at once and it would be very hard to recover from it if you are one of their unfortunate victims.
With this in mind, I have taken my time to investigate so many Developers, builders and luxury properties put up for sale to help expose most of the things you need to watch out for before you buy a property.
ALWAYS INSPECT THE PROPERTY PHYSICALLY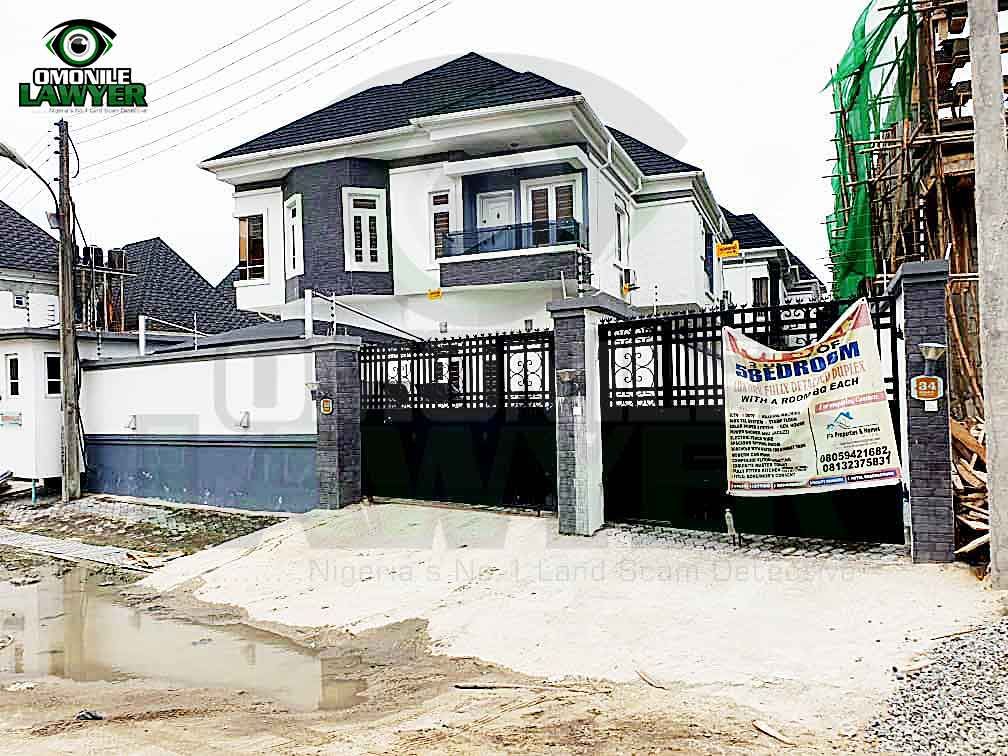 Most people are fond of buying properties online or through pictures without visiting them physically. I have never really understood why they do that. Buying a House demands more physical inspection than buying a piece of land. These days we have software apps that can make a building marked for demolition look like Aso Rock.Please don't rely on these pictures. Take time to see what you want to buy physically and spend at least 20-30 minutes inspecting the whole property.
Most of these properties have one latent defect or the other hidden in plain sight ranging from poor quality of the walls, drainage, pipes, ceiling and fittings. The developer masks all these defects with beautiful paint jobs, gorgeous ceiling P.O.Ps, attractive tiles, CCTV, a/cs, elegant kitchen cabinets, dazzling bathroom Jacuzzis, showers etc and many more good looking things to misdirect the buyer from checking the most important things like the water supply, toilet flush system, the bath drainage, the taps, the cabinet fittings, creaking walls, shaky staircase banisters, faulty lights and wiring, terrible conduit wiring, leaking roof, poor drainage system, bad doors and windows etc. You should do a proper inventory of so many structural things you notice so that you don't end up spending millions correcting the defects you should have discovered during a physical inspection.
 ASK FOR THE DOCUMENTS OF THE HOUSE TO INVESTIGATE THE TITLE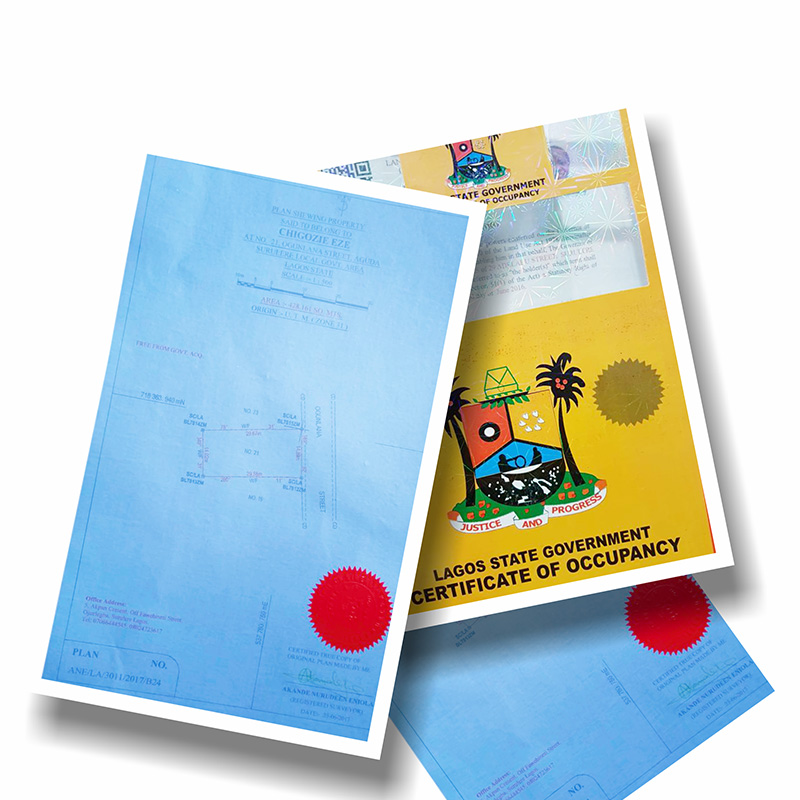 The first thing you must demand to see from the seller or developer is the building plan. Once he starts giving you stories why there is no building plan or he is processing at the land registry without any concrete proof, please run away as fast as you can because you are looking for Lagos state-building control agency's trouble. The property could be marked for demolition or you would be forced to pay penalties on behalf of the developer who has collected his money and disappeared. No building plan, no purchase. It's that simple. The agent or developer will regal you with so many reasons why the Building plan is not yet ready but once you decipher that the reasons don't make sense please don't look back. A building plan is a very important document all properties in Lagos should have. Failure to have one comes with very huge consequences from the Lagos state government. So please don't play with this.
Secondly, ask for the title document of the property e.g. proof of ownership. Most developers don't own the piece of land they constructed the property on. They usually do joint venture agreements with the true holders of the land. They end up constructing 2 or more duplexes on that property and offer the owner of the land one of the duplexes while they sell the remaining ones to purchasers to recoup their profit. In most cases the document the original owner of the land has, contains a lot of deficiencies such as survey plan issues, wrong location of where the property is supposed to be on the layout, fake governor's consent or C of O or deeds of assignment that were not properly executed by the family or outright fake documents to deceive the buyer.
Also due to the fact that multiple properties have been constructed on the same plot of land, a lot of issues if not properly handled by an experienced property lawyer could lead to you having very bad documents in future whereby after paying for the property, ownership of the property could still reside in the developer for life. You might end up being a tenant to the owner of the original document for life whereby you cannot transfer, sell or mortgage the property you just spent millions on without taking permission from the developer or paying a fee before you do anything on the property.
Thirdly you must investigate through your lawyer all the hidden issues about the surrounding area where the property is situated. Many people buy properties happily only to find out the following week that there is an existing lawsuit going on either at the appeal court or Supreme Court concerning the whole area. Most people think because the area is developed there would be no more issues only for them to discover 2 major communal families have been fighting for decades concerning the ownership of the whole town.
If one party wins the case, they would send their agents or Lawyers to go round all the properties to force them to pay ratification fees for building on their lands without permission. The charges could be between N1Million to N50Million depending on the location of the property and if you refuse to pay it, they have the right to destroy your property and take forceful control of it because they have a court judgment to back them up. It does not matter whether you bought your house in a plush estate or not. When the time comes you must pay the ratification sum and the developer or seller would not lift a finger to help you. Investigating it thoroughly would prevent you from being a victim of this issue.
KNOW THE HIDDEN COSTS OF BUYING A HOUSE IN LAGOS SO YOU DONT GET SHOCKED!!!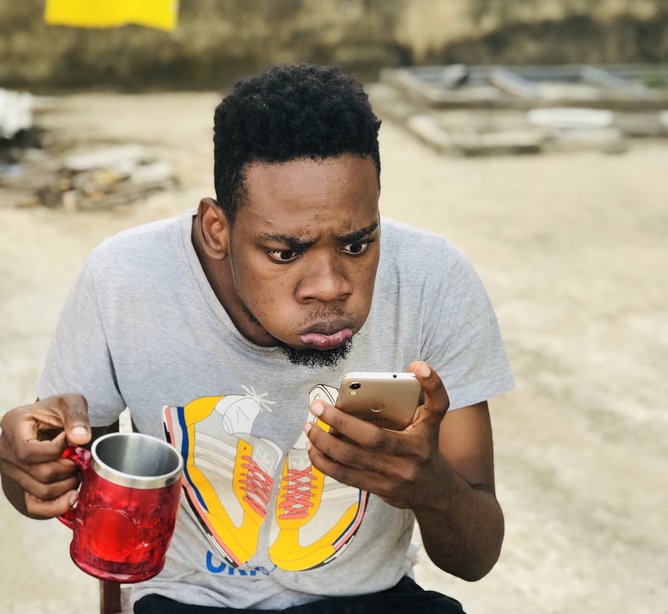 Before you buy that house, do your surveys to know the ancillary cost of buying a property that must be paid so you don't run into debts before you take possession. Agency fees are 5% of the cost of the property (negotiable), Legal fees to prepare all documents is 5% of the cost of the property (negotiable), Survey plan for a house is above N200,000. If it's a semi-detached duplex each survey could cost N350,000. If you buy it in a Government scheme, only a government surveyor can draw a survey plan to divide the property properly. It's called a subdivision and costs N750,000.
If the property document is a governor's consent and belongs to someone other than the seller or developer, be prepared to pay up to N1Million for the Original owner of the document to sign your deed of assignment and Form 1c as punishment for the developer not having his registered deed of assignment. Also, demand the taxes of the original owner of documents in advance to aid you when you want to process your own governor's consent.
Failure to do so would set you back N500,000 or more to pay the taxes on behalf of the seller and that is minus your taxes that you must pay which must be a minimum of N300,000 that you must pay to the Lagos State government when it's time to process your papers. The earlier you know these fees the better it is for you to plan. If you are buying an old property be prepared to set aside N5 Million or so for heavy renovations. Don't rush to buy a property without preparing for all these ancillary fees so that you don't buy a house that you won't enjoy.
Remember to always consult an experienced Property lawyer like Omonile Lawyer to guide you through many of these house buying booby traps so you don't fall victim like so many others who wished they knew all these things and sought professional help. All you need to do is look for the house you intend to buy and we would investigate it for you so that you don't lose your money.
If you enjoyed this article, please tell us what other house buying problems have you encountered and drop a comment below.